SEARCH
Keywords:
Advanced search

SUBSCRIBE
Your email address: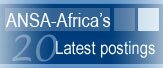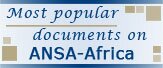 COMMUNITIES OF PRACTICE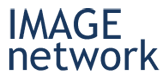 ANSA-Africa is a project of the Economic Governance Programme, IDASA

Social Accountability in Africa - Practitioners' Experiences and Lessons

Social Accountability in Africa: Practitioners' Experiences and Lessons is a collection of case studies from Africa on social accountability. This collection attempts to build a consolidated body of knowledge on social accountability efforts across the continent. The case studies are diverse and present unique approaches to how social accountability strategies and interventions are implemented within different countries.

The book is written by practitioners, for practitioners, providing first hand experience of designing and implementing social accountability initiatives and the challenges, methods and successes each one presents.
While most research focuses on the role of citizens and civil society organisations in promoting accountability, this book places a greater emphasis on joint state-civil society initiatives.
While social accountability initiatives are known mostly only in their own countries, and few African campaigns are documented, this book fi lls this gap by covering different approaches within a wide array of African countries.
The book was published in early 2010 and launched at an ANSA-Africa inskam regional workshop held in Pretoria, South Africa in April 2010.

Download full document

Download document by section:
Overview: Controlling power - africans' views on governance, citizenship and accountability
Section 1: Civil society-led accountability
Section 2: Government-led accountability
Section 3: Working in partnership
Conclusion
Read more...
---
Social Accountability: the Ethiopian Experiment
Dr Samuel Taddesse
4 January 2011

This paper presents a short overview of social accountability issues following an evaluation of the pilot Social Accountability Project in Ethiopia.

Read more...
---
Budgeting for children in Africa: concept and framework for analysis
African Child Policy Forum (ACPF) and International Child Support (ICS)
2010



To inform the writing of the African Report on Child Wellbeing 2011, a number of technical papers on budgeting and related topics were written by ACPF experts and other renowned scholars who are knowledgeable on the subject. This publication entitled "Budgeting for Children in Africa: Concept and Framework for Analysis" is one of such papers.

Read more...
---
Achieving Results: Four Challenges to Government, Donors and MPs
Uwazi - Twaweza
December 2010



Uwazi has released a new policy brief titled, Achieving Results: Four Challenges to Government, Donors and MPs. The brief presses for a more transparent budgetary process, implementation of the Controller and Auditor General (CAG) recommendations and focusing on learning in primary schools. The brief recommends involvement of oversight institutions and ordinary citizens in the budgetary process and deliberate implementation of CAG remedies on management of public resources.

Read more...
---
First annual report on corruption trends in Uganda: using the Data Tracking Mechanism
The Economic Policy Research Centre (EPRC)
November 2010

Corruption remains an impediment to development and a barrier to poverty reduction in Uganda and in many other African countries. This study has defined corruption as "abuse of office for private gain" and recent surveys, coupled with nationally produced data, indicate that corruption in Uganda is a problem, both at national and local government levels. Corruption manifests itself as bribery, financial leakages, conflict of interest, embezzlement, false accounting, fraud, influence peddling, nepotism, theft of public funds or theft of public assets. With the discovery of oil and the prospect of substantial windfall oil revenues coming on stream in the relatively near future, Uganda is bound to face major challenges with regard to the problem of corruption.

The Data Tracking Mechanism was launched in 2009 to address a growing concern about the lack of credible tools and methods to track corruption. The initiative aimed to develop a tool, the DTM, to monitor corruption trends in Uganda on an annual basis. The current study provides a baseline for tracking progress over time. Altogether, the DTM comprises 71 indicators which are used to track corruption.

Read more...
---
ACRN newsletter: Mobilising global knowledge against corruption
Anti-Corruption Research Network (ACRN)
December 2010

The fifth issue of Anti-Corruption Research News contains recent insights and activities in anti-corruption research, synthesised for scholars, policy-makers and anti-corruption practitioners. This newsletter is part of the Anti-Corruption Research Network (ACRN), an initiative by Transparency International to build a knowledge community and information service for anti-corruption research.

Read more...
---
How are our monies spent? The public expenditure review in eight Constituencies (2005/2006 - 2008/2009)

This study was carried out by ActionAid International-Kenya (AAIK) whose key role in the People's Participation towards Equity (PPE) program is to enhance community participation in poverty reduction efforts. At the sub-national levels, there is a special focus on ensuring the participation of marginalized groups such as, persons with disabilities, women, children the youth and indigenous peoples towards poverty eradication. The findings show that there has been an increase in the funds allocated to communities through the CDF, LATF and line ministry budgets. Also, the allocation of the funds has not translated into improved wellbeing of intended communities particularly in ensuring food security and availability of essential services such as infrastructure, electricity, water and healthcare.

Read more...
Effective Delivery of Public Services: Focus on Education
AfriMAP / Open Society Initiative for Southern Africa (OSISA)
October 2010


The Citizens Manifesto: A National Synthesis Report
Uganda National NGO Forum (UNNGOF)
September 2010

Quality of democracy and governance in Uganda
Deepening Democracy Programme
June 2010
Innovative social accountability tools and projects

NEWSFLASHES
Mo Ibrahim: Sudan is a warning to all of Africa


07 January 2011


Financial Times
---
"Probe deaths of anti-corruption officials"


07 January 2011


IOL
---
MPs defend Lumumba over war on graft


07 January 2011


Daily Nation
---
2011 may be the year that civil society rises as an opposition force


07 January 2011


Mail and Guardian
---
What do these results mean?


07 January 2011


Mail and Guardian
---
2011 survey on monitoring the Paris Declaration


07 January 2011




OECD
---
7 out of 10 Zimbabweans fear political violence


07 January 2011


Washington Post
---
Priorities for parliament in 2011


07 January 2011


NewsDay
---
UN: Liberia needs to do more to cut resources that could fuel conflicts


07 January 2011


UN News Centre
---
Kenyans must have access to public information


07 January 2011


Business Daily Africa
---
INFORM US
Tell us about events relating to social accountability in the region