SEARCH
Keywords:
Advanced search

SUBSCRIBE
Your email address: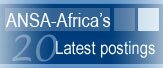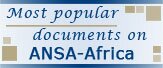 COMMUNITIES OF PRACTICE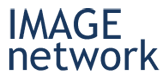 ANSA-Africa is a project of the Economic Governance Programme, IDASA

ANSA-Africa functions primarily as a network to disseminate information and policy on advocating for holding government accountable in its spending of public monies. This network must necessarily be flexible to accommodate a wide range of views, opinions and even conflicting policies. For this reason, the views expressed on the ANSA-Africa web portal are not necessarily the opinions of ANSA-Africa, its founding organisations or its partners, unless they are expressly stated as such.


The ANSA-Africa name and logo are the intellectual property of the joint initiative of the World Bank and the Human Sciences Research Council of South Africa. The ANSA-Africa name and logo may not be used or appropriated by any other person or entity without written permission of the ANSA-Africa Secretariat, based at the HSRC in Pretoria, South Africa.

NEWSFLASHES
Corruption fight dealt a blow


14 January 2011


The Nation
---
Rape is horrifyingly widespread in conflicts all around the world


14 January 2011


The Economist
---
The other side of the NMG's leaders' scorecard


14 January 2011


The New Times
---
Delivering good aid?


14 January 2011


Development Policy Blog
---
Ongeri, national school quotas is the wrong fix


13 January 2011


Daily Nation
---
Boost for Zimbabwe's education sector results in texts


13 January 2011


VOA
---
Don't chase pupils over fees


13 January 2011


Lusaka Times
---
Private schools: Demand outstrips supply


13 January 2011


The Citizen
---
Standard of science education dropping, educationists warn


13 January 2011


TODAY
---
UDASA dedicates 2011 to constitutional debate


13 January 2011


Tanzania Daily News
---
INFORM US
Tell us about events relating to social accountability in the region