SEARCH
Keywords:
Advanced search

SUBSCRIBE
Your email address: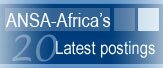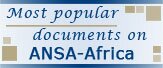 COMMUNITIES OF PRACTICE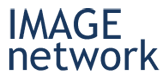 ANSA-Africa is a project of the Economic Governance Programme, IDASA

Communicating research for evidence-based policymaking


2010




?Cutting-edge research should be the hallmark of the EU Framework Programmes. From conception, throughout their lifespan and in their conclusions they have the potential to provide answers to many of the challenges faced by our societies. Research in the socio-economic sciences and humanities?
Read more...
Know your service rights campaign


15 October 2008


The Know Your Service Rights Campaign is one of the four strategic thrusts identified to compliment and strengthen the government's drive to revitilise the promotion and implementation of Batho Pele within the public service as per the Cabinet resolution of the 04th of August 2004.
Read more...
Communication for Empowerment: Developing media strategies in support of vulnerable groups


March 2006


This Practical Guidance Note aims to demonstrate that media can play a crucial role in empowering vulnerable and marginalized groups.
Read more...
Entry points for civil society to influence budget processes
,

2006


What is the Public Budget?

The Budget is the expression, in financial terms, of what Government tries to carry out in a determined period, as a rule, a year.


Through the budget process, a society decides who to tax and how much, and how to spend these revenues.
?
Read more...
What's happening in sustainable development?


November 2001


This poster is designed to introduce you to the subject of sustainable development by answering the following questions:


What is Sustainable Development?
What is the Significance of the Brundtland Report?
How have Sustainable Development Debates Progressed in?
Read more...

NEWSFLASHES
Power to the principals


14 January 2011


The Witness
---
Food prices can't just be swept under the table


14 January 2011


The Guardian
---
Corruption fight dealt a blow


14 January 2011


The Nation
---
Rape is horrifyingly widespread in conflicts all around the world


14 January 2011


The Economist
---
The other side of the NMG's leaders' scorecard


14 January 2011


The New Times
---
Delivering good aid?


14 January 2011


Development Policy Blog
---
Ongeri, national school quotas is the wrong fix


13 January 2011


Daily Nation
---
Boost for Zimbabwe's education sector results in texts


13 January 2011


VOA
---
Don't chase pupils over fees


13 January 2011


Lusaka Times
---
Private schools: Demand outstrips supply


13 January 2011


The Citizen
---
INFORM US
Tell us about events relating to social accountability in the region