SEARCH
Keywords:
Advanced search

SUBSCRIBE
Your email address: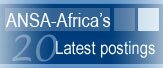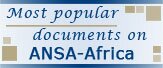 COMMUNITIES OF PRACTICE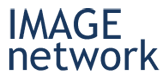 ANSA-Africa is a project of the Economic Governance Programme, IDASA

The World Bank is providing funding for the establishment of ANSA-Africa in terms of its DGF programme over 3 years.

There are several reasons why the World Bank has a distinct comparative advantage in being associated with this programme. First, the Bank, through its work on governance, social accountability and civil society in WBIEN, AFTS, SDV and PREM is at the forefront of research and application on demand side governance and social accountability methodologies. It is uniquely situated and equipped to encourage and guide the development of a regional Alliance of this type. Second, social accountability is still very much a new area of governance and development. Third, social accountability initiatives can really only be run effectively in a country if the national government provides the "space" for this to be done. The Bank's long-term, and strong, relationships with African governments mean that initiatives backed by the Bank are likely to enjoy government clearance and support.

Other funders need to be brought on board to ensure the longer term sustainability of ANSA-Africa. A number of other donors have also shown considerable interest in social accountability.



NEWSFLASHES
Power to the principals


14 January 2011


The Witness
---
Food prices can't just be swept under the table


14 January 2011


The Guardian
---
Corruption fight dealt a blow


14 January 2011


The Nation
---
Rape is horrifyingly widespread in conflicts all around the world


14 January 2011


The Economist
---
The other side of the NMG's leaders' scorecard


14 January 2011


The New Times
---
Delivering good aid?


14 January 2011


Development Policy Blog
---
Ongeri, national school quotas is the wrong fix


13 January 2011


Daily Nation
---
Boost for Zimbabwe's education sector results in texts


13 January 2011


VOA
---
Don't chase pupils over fees


13 January 2011


Lusaka Times
---
Private schools: Demand outstrips supply


13 January 2011


The Citizen
---
INFORM US
Tell us about events relating to social accountability in the region