SEARCH
Keywords:
Advanced search

SUBSCRIBE
Your email address: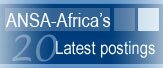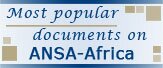 COMMUNITIES OF PRACTICE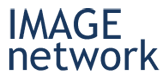 ANSA-Africa is a project of the Economic Governance Programme, IDASA

ANSA-Africa is a joint initiative between the World Bank and the Human Sciences Research Council (HSRC).

The primary objectives of the ANSA-Africa initiative are to:
develop cross-country collaboration on social accountability and demand-side governance initiatives;
provide technical assistance to different countries so the quality of social accountability initiatives is greatly enhanced;
deliver training programmes on specific social accountability tools and techniques; and
share country experiences and lessons from social accountability and demand-side governance initiatives regionally and globally.
The HSRC has laid the foundation for the establishment of the ANSA-Africa Network and made a major contribution to raising awareness of social accountability's potential in Africa. After two years of hard work, the HSRC still remains a key partner of the ANSA-Africa but unfortunately is no longer the ANSA-Africa Secretariat host. The World Bank Institute searched for various organisations in Africa with a strong expertise in social accountability to continue playing the role of the ANSA-Africa Secretariat. After an assessment process by the ANSA-Executive Committee, the Idasa was selected to be the new Secretariat host.

NEWSFLASHES
Power to the principals


14 January 2011


The Witness
---
Food prices can't just be swept under the table


14 January 2011


The Guardian
---
Corruption fight dealt a blow


14 January 2011


The Nation
---
Rape is horrifyingly widespread in conflicts all around the world


14 January 2011


The Economist
---
The other side of the NMG's leaders' scorecard


14 January 2011


The New Times
---
Delivering good aid?


14 January 2011


Development Policy Blog
---
Ongeri, national school quotas is the wrong fix


13 January 2011


Daily Nation
---
Boost for Zimbabwe's education sector results in texts


13 January 2011


VOA
---
Don't chase pupils over fees


13 January 2011


Lusaka Times
---
Private schools: Demand outstrips supply


13 January 2011


The Citizen
---
INFORM US
Tell us about events relating to social accountability in the region