SEARCH
Keywords:
Advanced search

SUBSCRIBE
Your email address: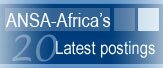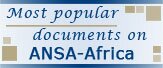 COMMUNITIES OF PRACTICE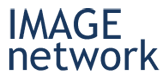 ANSA-Africa is a project of the Economic Governance Programme, IDASA

Building blocks of social accountability
La mobilisation du soutien publique en faveur de la responsabilisation sociale : June 2008
La responsabilisation sociale peut tre un outil utile pour le dveloppement participatif dans les pays africains, mais elle exige certaines conditions, tant de la socit civile que de ceux qui prennent les dcisions et surtout au niveau du gouvernement. La mobilisation du public est importante pour?
Read more...
Mobilising Public Support for Social Accountability: June 2008
Social accountability can be a useful tool for participative development in African countries, but it requires some conditions, both in civil society and among decision makers, and especially in the government. Public mobilisation is important to the success of social accountability actions within civil?
Read more...
A mobilizao do apoio pblico para a Responsabilidade Social: June 2008
A responsabilidade social pode tornar-se uma ferramenta muito til para um desenvolvimento participatrio nos pases africanos; entretanto, necessrio que certas condies sejam observadas, tanto pela sociedade civil e pelas pessoas responsveis pela tomada de decises, como principalmente pelo governo.?
Read more...
Participatory Budgeting: An Introduction: May 2008
Participatory budgeting was initiated in 1989 by the city of Porto Alegre, Brazil, as a way to involve communities in making decisions about municipal budgeting and expenditure. It expanded rapidly to other Brazilian cities over the next six years, then to Latin America and Europe over the following?
Read more...
Social Accountability Mechanisms: An Overview: April 2008
Evidence suggests that social accountability mechanisms can help improve governance, increase development through better service delivery, and empower vulnerable poor people, especially women and children. The range of social accountability mechanisms is wide and diverse, key common building blocks include?
Read more...
Os Mecanismos da Responsabilidade Social: Uma Ideia Geral: April 2008
H indcios de que os mecanismos da responsabilidade social podem ajudar nas seguintes reas: melhorar a governao; incrementar o desenvolvimento atravs de uma prestao de servios mais adequada; e empoderar as pessoas pobres e vulnerveis, principalmente as mulheres e as crianas. Temos uma ampla?
Read more...
Les mcanismes de la Responsabilisation sociale : un Aperu: April 2008
Il a t prouv que les mcanismes de la responsabilisation sociale peuvent aider amliorer la gouvernance, accrotre le dveloppement travers une meilleure prestation de services et autonomiser les individus dmunis et vulnrables, surtout les femmes et les enfants. L'ventail de mcanismes de la?
Read more...
Social Accountability: A Conceptual Framework: March 2008
Social accountability is gaining interest in developing countries, particularly in Africa, largely because it helps to reduce poverty and promote effective and sustainable development.
Read more...
A Responsabilidade Social : Uma Base Conceitual: March 2008
A responsabilidade social est a ganhar terreno nos pases em desenvolvimento, principalmente em frica, em grande parte porque ajuda a reduzir a pobreza e a fomentar o desenvolvimento efectivo e sustentvel.
Read more...

NEWSFLASHES
UN Association challenges politicians, decision makers


19 January 2011


IPPMedia
---
UN WOMEN conducts GRB training for government officials and civil society


19 January 2011


UN Liberia
---
South Africa wants fair, independent media


19 January 2011


Times Live
---
TI Pakistan conducting report card study on FTO office performance


19 January 2011


Business Recorder
---
Business leaders sound alarm over corruption in India


19 January 2011


Monsters and Critics
---
Elections and diversity conference in Freetown


19 January 2011


AWOKO
---
Bid to reverse Form One selection fails


19 January 2011


Daily Nation
---
Online audit to gauge impact of stimulus spending


19 January 2011


Business Daily Africa
---
Government calls for use of performance-based auditing


19 January 2011


The Citizen
---
Zambia outlines priorities for ECOSOC


19 January 2011


UN News Centre
---
INFORM US
Tell us about events relating to social accountability in the region