SEARCH
Keywords:
Advanced search

SUBSCRIBE
Your email address: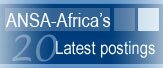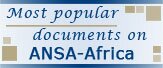 COMMUNITIES OF PRACTICE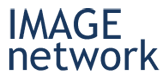 ANSA-Africa is a project of the Economic Governance Programme, IDASA

Accountability and service delivery in Southern Africa: The case for rights-based social accountability monitoring


5 March 2007




Centre for Social Accountability (CSA)



The Centre for Social Accountability (CSA), based at Rhodes University in South Africa, is committed to the institutionalisation of the right to social accountability and the realisation of social and economic rights through the effective management of public resources. It seeks to achieve this by generating debates about, and disseminating and sharing information on, the right to social accountability and by sharing and learning about tools that give effect to this right, particularly in South Africa and in the Southern Africa region.

The CSA argues that social accountability is a fundamental human right. Social accountability is defined as the right to obtain justifications and explanations for the way in which public resources are managed (whether by public officials or private service providers) and to obtain justifications for the way in which these resources serve to progressively realise people's human rights (in particular their socio-economic rights). This definition requires that officials take corrective action in response to instances of the ineffective use or abuse of resources in order to prevent their recurrence.
The CSA is committed to strengthening the capacity of civil society in Southern Africa by sharing tools, knowledge and experiences, both its own and that of others, with civic groups engaged in accountability and public resource management work in the Southern Africa region.


Download document...

NEWSFLASHES
2011 budget statement, not an ordinary one - Finance Minister


27 October 2010


Ghana Government Portal
---
Auditor-General's position should not be politicised - Kan Dapaah


27 October 2010


The Mail
---
Reps summon defence, finance ministers over poor state of economy


27 October 2010




Nigerian Tribune
---
Fiscal purse to stay wide open


27 October 2010


The Namibian
---
Thembinkosi Dlamini and Russell Wildeman: Democracy


27 October 2010


Business Day
---
Donors, recipients agree on new accountability systems


27 October 2010




New Era
---
South Africa finance minister to play fiscal hardball, not politics


27 October 2010


Bloomberg
---
Stakeholders urged to study the budget


27 October 2010


Zambian Chronicle
---
No more Budget Day, and we need to move fast to enact laws on spending


27 October 2010


Daily Nation
---
Government still stingy with budget info


27 October 2010


The Namibian
---
INFORM US
Tell us about events relating to social accountability in the region